Experienced Accounting Firm Empowers You to Succeed
Candid assessments and reliable solutions for businesses and individuals
Whether we're talking about business or personal finances, there are a few important things everyone wants: accuracy, clarity, and control. You want to be able to look at your financials and know that the numbers accurately reflect the underlying business activity. You also want to understand what those numbers mean in terms of results, risk, planning, etc. Finally, you want to feel that you're in charge and are maximizing your potential.
At Breon & Associates, we believe that solid accounting and accurate financial statements allow our clients to take control. They can plan effectively, avoid excessive taxation, prevent losses from fraud, and achieve their business goals. We also believe that sound business principles can lead to success in personal finances. For all these reasons, we offer a wide range of highly professional services, including accounting, financial statement attestation, tax planning, tax preparation, forensic accounting, investigations, internal audit, and ethics & compliance programs.
Comprehensive accounting services for Pennsylvania businesses
Have you ever looked at your organization's financial records and wondered, "What is going on here?" If so, there are two things you should know. First, you are not alone. Many organizations, even some that appear outwardly successful, maintain sloppy books and records that impede their progress. But, second, there is hope.
Breon & Associates is comprised of accomplished professionals in the areas of accounting, auditing, tax, forensic accounting, internal audit, and ethics & compliance. Drawing on decades of experience and specialized training, our firm empowers clients to succeed. In many cases, our services pay for themselves by helping clients make better, more timely decisions, reduce their tax burden, avoid costly penalties and liability, and minimize losses due to fraud & deviant behavior. If you want accountants & advisors that are accountable to you, Breon & Associates is ready to help.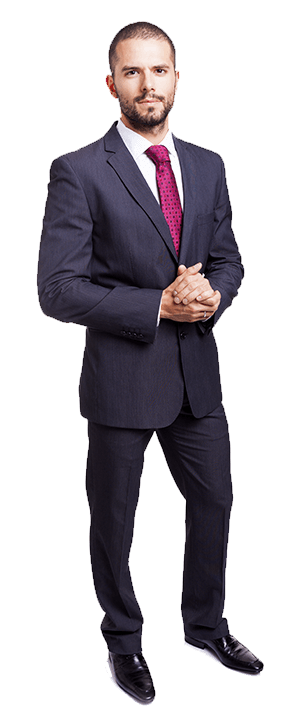 A plain-speaking accounting firm that's accountable to you
Let's be frank: hiring an accountant or consultant to help you understand the numbers can be an adventure with many potential pitfalls. There's the flashy pitchman who comes in and throws thousand-dollar buzzwords and weighty credentials around, but shines very little light on your actual problems or the appropriate remedy. If you agree to hire their firm, you may never even see the pitchman again. And instead of the highly qualified and experienced firm leaders, you get a lower level associate. Months into the relationship, you could still be in the dark about your problems and no closer to a solution.
Breon & Associates, take a different approach. When you retain our services, you get:
Candid assessments in plain English — We aren't slick salesmen looking to keep you on the hook for services that lead nowhere. Nor are we going to paint a flattering picture of your situation to win your business, when it's clear you have serious problems. We communicate in clear, concise terms, and we are thoroughly honest in our appraisals. We explain your problems and suggest solutions in terms you can understand.
Hands-on service from firm leaders — Our leaders don't simply operate as rainmakers. We work in the trenches for our clients. We are accessible to you and accountable for our performance.
Technically strong service — We are very good at what we do. Not only are we capable of cleaning up egregious accounting problems, but we have finely honed skills in the area of fraud and forensics. In fact, our staff regularly teaches Continuing Professional Education classes on these topics. Additionally, we have experience testifying as expert witnesses in a variety of legal actions, so our services are available in that area whenever necessary.
Too many accounting firms seem sophisticated on the surface but turn out to be weak on the technical aspects of the job. If your experience with prior auditors, accountants and consultants has left you confused, come to Breon & Associates. We are happy to provide clarity and solutions that actually work.
Is "Deviant Workplace Behavior" Eroding Your Company Culture and Causing Preventable Losses?
Michael Breon reveals how your company can overcome seemingly intractable forces to enculturate ethics and protect your bottom line
Why do problems like sexual harassment and fraud persist despite aggressive efforts to counter them? In his white paper, Building an Ethical Corporate Culture to Mitigate Deviant Behavior and Prevent Fraud, Michael Breon explains why traditional approaches to these problems haven't worked, and how taking a "people perspective" on these challenges can produce effective results.
The paper's author, Michael Breon is an experienced CPA who is also a noted authority on fraud prevention. Mr. Breon is Certified Fraud Examiner (CFE), Certified Internal Auditor (CIA) and a Chartered Global Management Accountant (CGMA). Breon & Associates offers this white paper free as a download for business owners who want to enjoy greater peace of mind and an improved bottom line.
Download the White Paper Today!
Corporate Social Responsibility
Help your company demonstrate good citizenship through practices and initiatives
Corporate Social Responsibility
Help your company demonstrate good citizenship through practices and initiatives
Blog
Visit our Blog for up-to-date articles on topics ranging from Fraud Prevention to Tax Law.
Contact Breon & Associates in Harrisburg to address your accounting issues
Breon & Associates provides a wide range of accounting and tax services in Pennsylvania, New York, North Carolina and  throughout the country. If you want candid and capable accounting services to improve controls, enhance your company's performance, and root out fraud, we are ready to help.  Your path to a more positive corporate culture begins with a phone call. Call us at 1-888-516-8476 or 717-273-8626, or contact one of our offices online to schedule an appointment.
Harrisburg Office:
415 Market Street, Suite #205
Harrisburg, PA 17101
Camp Hill Office:
3461 Market Street, Ste 101
Camp Hill, PA 17011
Ephrata Office
901 Dawn Avenue, Suite A
Ephrata, PA 17522
Wyomissing Office
3 Park Plaza, Suite 207
Wyomissing, PA 19610