Harrisburg CPAs Offer Accounting and Anti-Fraud Services for Construction Companies
Helping contractors maximize profit and eliminate losses through enhanced efficiency
The construction industry has recently enjoyed a period of strong growth and is expected to continue to grow steadily, if not as sharply, over the next five years. This is good news for general contractors and everyone who works in this vital sector of our state and national economy. On the downside, favorable forecasts can make contractors complacent, so they get a bit lax about controls and leave themselves open to losses they could have prevented. At Breon & Associates, we believe in eliminating preventable losses to maximize profits. We help small-to-medium sized businesses improve their internal controls so they can spot inefficiencies and fraud that drain their resources. We are more than skilled accountants: we are efficiency and anti-fraud experts, and we show builders how to build better businesses.
Essential accounting services for the construction industry
Breon & Associates has ample experience working with the construction industry to provide these essential services:
Accounting and accounting cleanup — In business there is no substitute for well-kept books that accurately report earnings and cash flow. If your books and records have gotten a little disorganized, you may not be making the best decisions. Our skilled professionals can help get you back on track. We can also help by providing various bookkeeping services such as outsourced accounting or perhaps having us prepare your payroll.
Financial Statements — Sooner or later, your organization will need financial statements. We can help by providing audit, review, and compilation services depending on the type of assurance needed by the users of your financial statements.
Tax planning and tax preparation — Paying too much in taxes or making errors on your return can be ruinous for your business. Our experienced team can make sure you get every benefit you deserve and make accurate filings. Then, if you are audited, we provide reliable support to make the process as painless as possible.
For all your accounting needs, Breon & Associates provides efficiency and accuracy, so you have the tools to build a better business.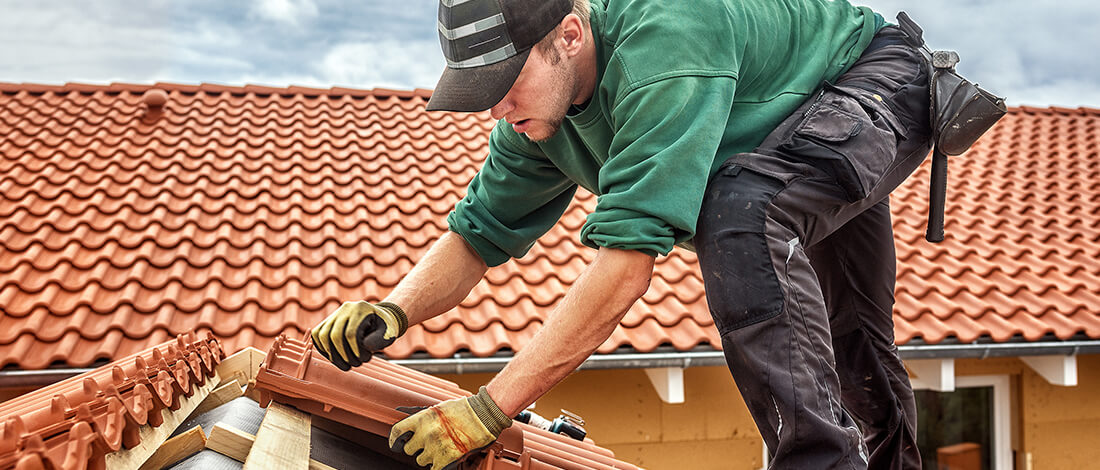 High efficiency and profitability go hand-in-hand
It's a story as old as Joseph in the Bible: long-term business success requires maximizing opportunity during boom times to be able to survive the leaner end of the business cycle. Right now, construction in the Harrisburg area is flourishing. So why not maximize today's potential?
IBISWorld identifies 250 factors for business success. Within the construction sector, four of the top elements for success are also areas where Breon & Associates help our business clients:
Good project management skills — You want to complete construction activity in a timely fashion and within the budget constraints. We help contractors improve internal controls to spot inefficiencies in their processes, as well as to spot waste and fraud.
Effective cost controls — Effective controls allow you to meet budget requirements. We can help you better manage procurement processes.
Having a good reputation — Want referrals and repeat business? Conduct yourself ethically. Our experienced professionals help companies improve their corporate culture with advice on ethics programs that deliver tangible value.
Must comply with government regulations — Avoiding liability for regulatory violations is very important. Our risk assessment, fraud detection and ethics training programs reduce your exposure to costly penalties.
At Breon & Associates, we understand companies are reluctant to work with "consultants," who are often too intrusive and disruptive. We work closely with your people in a collegial manner, while giving you the objective assessments you can only get from a neutral party with advanced training and experience.
Fraud within the construction industry
When work is plentiful and things are going well, we tend not to ask questions. If you spent a little more on materials and labor on one job, you might shrug and say you'll make it up on the next job. But then the next job comes, and it happens again. As a contractor, you're busy assuring quality construction, and you don't have time to chase down every receipt. On the other hand, you work too hard to be a passive victim of fraud, which is unfortunately rampant in the construction industry.
According to the Association of Certified Fraud Examiners, the median amount lost in a construction fraud case in the United States is $259,000. Fraud in the construction industry takes many forms:
Procurement of materials — False statements with inflated material prices, orders for more materials than necessary, orders for materials that were not necessary for the project
Labor — Billing for work that was never done and/or by workers who never existed
Theft — Construction supplies, materials and tools simply walk off the job site
If you suspect you have been the victim of fraud, or you simply want greater peace of mind as you conduct operations, our anti-fraud experts can perform the analysis necessary to uncover the problems you need to address.
Complete accounting and anti-fraud services for general contractors and subcontractors
As stated in the introduction, Breon & Associates has extensive industry-specific experience with construction. We work with general contractors and subs, including:
• Carpenters
• Excavators
• Landscapers
• Masons
• Pavers
• Painters
• Plumbers
• Remodelers
• Roofers
If your business is engaged in the construction industry, Breon & Associates has the knowledge and experience to enhance your company's efficiency and protect you from unnecessary losses.
Contact our Harrisburg CPAs for a full range of accounting services for the construction industry
Breon & Associates helps builders build better businesses. If you want your company to run at peak efficiency and avoid unnecessary losses, we are the CPA firm to see. Call us at 1-888-516-8476 or 717-273-8626, or contact one of our offices online to schedule an appointment.
Harrisburg Office:
415 Market Street, Suite #205
Harrisburg, PA 17101
Camp Hill Office:
3461 Market Street, Ste 101
Camp Hill, PA 17011
Ephrata Office
901 Dawn Avenue, Suite A
Ephrata, PA 17522
Wyomissing Office
3 Park Plaza, Suite 207
Wyomissing, PA 19610