About Us
Harrisburg CPA firm addresses your business and personal financial needs
Breon & Associates is an accounting and consultancy firm with a major difference: We speak in language you understand about specific problems you must address. Other consultants toss around buzzwords to impress you with their apparent knowledge without clarifying the problem before you or presenting an intelligible plan to remedy the situation. We are candid in our assessment of the problem and the necessary steps towards a solution. We never string you along with vague assurances. That way, you not only have a better understanding of the problem, you have a metric by which you can judge our performance. That's right; our way of doing business actually helps you hold us accountable for delivering the results we targeted. And, holding us accountable is easy, because the key players in our firm take a hands-on approach from day one. We're not like other firms who talk about expertise then don't deliver. If clarity, candor and accountability sound good to you, maybe it's time to call Breon & Associates.
Talented team meets the highest standards of professional performance
From the very beginning, our goal at Breon & Associates was to assemble a team of extremely talented and experienced accountants to deliver the highest quality services for businesses and individuals. Our team excels at providing straight forward solutions to your most challenging problems. Our firm's leaders include: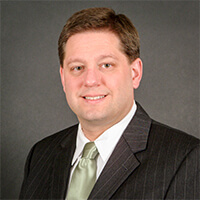 Michael Breon
A passionate problem solver, Mike enjoys helping people and organizations achieve greater efficiency by better understanding processes, risks, vulnerabilities and, most importantly, solutions. Mike has a diverse background in public accounting and in private industry, including the manufacturing, construction, pharmacy, and retail sectors. During his 20-plus-year career, he has worked at two of the "Big 4 Firms." A sought-after authority on accounting practices and fraud related matters, Mike has authored and presented more than 100 training sessions for various professional organizations, colleges and universities.
Mike is a certified public accountant (CPA), Certified Fraud Examiner (CFE), Certified Internal Auditor (CIA) and a Chartered Global Management Accountant (CGMA). He holds his undergraduate degree in Accounting and an MBA from Pennsylvania State University Capital Campus. Mike is also the founder of Pertrolance LLC & Fraud.global LLC, organizations dedicated to fighting fraud, waste and abuse and providing related services to organizations and law firms. He is also an instructor of accounting at Bloomsburg University and Albright College in Pennsylvania.
David Goss
With more than 40 years of accounting experience, David E. Goss brings extensive knowledge to Breon & Associates, including business accounting solutions, tax, forensic accounting and fraud detection. David is President of North American Forensic Accounting PC and Prussman-Goss Certified Public Accountants. David is a CPA, a CIA, a CFE, and is certified in Financial Forensics. He is qualified by various courts as a forensic expert and an expert in Elder Fraud. Dave is also a member of the Fraud.global team.
Dave has performed fraud and forensic investigations for small, medium and large companies throughout North America, Brazil and Australia, including cases involving blackmail, embezzlement and elder fraud. In addition to his specialized forensic services, Dave offers traditional tax and accounting services for individuals and businesses. Dave is a frequent speaker to diverse audiences on a wide range of topics including fraud detection and prevention, exposing fraud and elder fraud, and has written several articles on the subject of fraud.
W. Lee Prussman, CPA, CVA
With nearly 35 years in the public accounting profession, W. Lee Prussman is a co-founder of North American Forensic Accounting P.C, Dba Prussman-Goss Certified Public Accountants. Lee specializes in tax, consulting and business valuation. His tax expertise includes business, personal and estate and trust preparation and planning. He has performed business valuations for business and insurance planning, estate and inheritance tax filings, assistance with buying and selling, divorce settlement, and various other purposes.
Lee has spoken for the Pennsylvania Institute of Certified Public Accountants local audit conference.
Married for 34 years to Claudia, he has one daughter and two step-daughters as well as 4 grandchildren.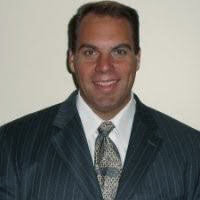 Paul Zikmund
An authority on risk management and compliance with more than 25 years of experience, Paul serves as Deputy Chief Compliance Officer & Vice President Global Security, Bunge in White Plains, NY. He speaks regularly at seminars and conferences on ethics, compliance, and fraud risk management. He also teaches graduate level security, fraud and forensic accounting, white collar crime, and accounting/auditing courses at Rider University in New Jersey, LaSalle University in Pennsylvania, University of New Haven and Carlow University in Pennsylvania.
Paul is a CFE, and also holds certification related to ethics and compliance management, risk management and assurance, and business continuity. He received a B.S. in the Administration of Justice and a Certificate of Accountancy from The University of Pittsburgh, an M.B.A. from the University of Connecticut, a Master of Accountancy at Auburn University, and a Master of Business Ethics and Compliance at the New England College of Finance. Paul has authored various articles relating to fraud detection, prevention, and investigation. Paul is also a member of the Fraud.global team.
David W. Tacka, CMA
Breon & Associates is excited to add another experienced member to our consulting team. Dave Tacka will be helping the firm with consulting and litigation support engagements. Dave is a former Sr VP & CFO of The Hershey Company, an $8 billion international business where he also served as VP and Chief Accounting Officer. He has extensive experience in all aspects of business and financial leadership, including performance analysis and planning, risk management, policy setting, regulatory compliance and SEC reporting, treasury operations, capital investment evaluation, acquisition and divestiture evaluation and execution.
Retired Sr VP & CFO of The Hershey Company, an $8 billion international business. Also served as VP and Chief Accounting Officer. Extensive experience in all aspects of business and financial leadership, including performance analysis and planning, risk management, policy setting, regulatory compliance and SEC reporting, treasury operations, capital investment evaluation, acquisition and divestiture evaluation and execution.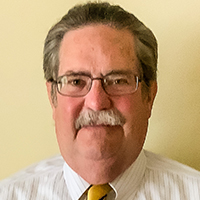 Jerry Furman
30+ years of professional internal audit experience ranging from performing detailed audits and risk assessments to managing and directing all facets of the internal audit function. 6 years of public accounting experience. 3+ years of experience in financial industry regulatory compliance and risk management functions.
Internal audit specialist with strong skills in financial audit, compliance audit, COSO-based internal controls design and evaluation, and developing and reporting recommendations. Internal and external audit coordination to maximize efficiencies. Experience in developing risk management processes and related risk assessments.
Risk Management for $17 billion multi-bank holding company
Chief Audit Executive for a $17 billion multi-bank holding company
Manager of Regional Internal Audit Outsourcing Provider
Licensed as a CPA in Pennsylvania and Virginia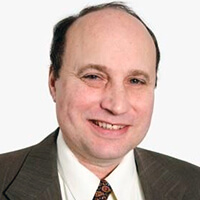 Michael Mimoso
Mike has over 20 years of Audit and Accounting experience including public accounting, internal audit, and fraud investigations over several industries including retail, manufacturing, and construction, with increasing levels of responsibility. Mike is a CPA and has successfully implemented process improvements, use of data analytics, and personnel development. He is a past board member, officer, and committee chair of the Central Penn Chapter of the Institute of Internal Auditors, and a member of the Eastern PA ACL Users Group where he has been a past speaker.
Dr. A. Blair Staley, CPA MST
Dr. A. Blair Staley, CPA MST is a professor of accounting. Widely known for his enthusiast teaching style, he teaches taxation of individuals and business entities, computer forensics and fraud examination, and accounting information systems. He has also served as the coordinator for Master of Business Administration and as the Master of Accountancy programs.
Staley as published widely, including articles in Tax Notes, Tax Adviser, ATA Journal of Legal Tax Research, Journal of Tax Practice and Procedure, Taxes-The Tax Magazine, Tax Management Memorandum, TM Estates Gifts and Trusts Journal, BNA Tax Management International Journal, Advances in Accounting Behavioral Research, Journal of Public Budgeting Accounting and Financial Management, Managerial Auditing Journal, Pennsylvania CPA Journal, Information Systems Control Journal, and Fraud Magazine.
He has also served on the editorial board for the ATA Journal of Legal Tax Research. Staley's work was cited by the federal Circuit Court of Appeals for the Third Circuit, the jurisdiction of which includes Pennsylvania. He has served his community as an elected auditor, Scott Township, Columbia County, as the Volunteer Income Tax Assistance (VITA) program coordinator for the Bloomsburg area.
Staley had a distinguished career in the Federal government. He was a Presidential Management Fellow, served two details with the White House's Office of Management and Budget, and served most recently as Accounting Officer and Director of Finance for the U.S. Patent and Trademark Office.
Staley received the Gold Medal for the highest score on the CPA exam in his testing jurisdiction. He is also a Certified Information System Auditor, a Certified Fraud Examiner, and a Certified AccessData Examiner.
Myron Stoner
Myron is a well rounded CPA. He has experience in public accounting, taxes, auditing, internal audit and non-profit accounting and management. He understands the commitment to a wide organizational view without neglecting attention to detail. He is energetic, creative, personable, and diligent. He is professional and organized with a servant leadership style. He values a work-life balance and enjoys spending time outdoors golfing or hiking in the mountains or by a stream.
Linda Toth
Linda is Principal at RCE Services, LLC. A Certified Compliance and Ethics Professional (CCEP), she brings over 30 years of experience in change leadership and creating business capabilities. Previously, she was Vice President, Global Compliance & Ethics, for Harsco Corporation, where she was responsible for creating and expanding compliance and ethics capabilities that supported both business development and risk management.
Prior to Harsco, Linda spent many years at Armstrong World Industries, Inc., where she held a variety of roles, including Vice-President, Compliance and Corporate Communications. As the leader of the compliance function, she developed the company's first ever global compliance program involving communications, training, investigations and risk assessment. Her portfolio at Armstrong also included responsibility for elements of e-business, Information Technology and process improvement, where she earned her Six Sigma Black Belt.
Mason Wolfskill
Mason earned a bachelor's degree in accounting with a minor in Fraud Examination from Bloomsburg University in 2021 and a master's degree in accounting From Bloomsburg University in 2022. He is currently working towards earning his Certified Public Accountant's license will be pursuing the Certified Fraud Examiner designation. Mason specializes in the firm's forensic accounting and tax practice sections. He enjoys learning about technology, listening to jazz music, and follows formula 1 racing. He resides in Philadelphia, PA with his girlfriend and two cats.
Ashley Shaffer
Ashley earned a Bachelor of Science in Business Administration degree with a concentration in Fraud Examination from Bloomsburg University. She started her career at Rite Aid in 2013 as part of the Internal Assurance and Investigations team, while also assisting with various Internal Audit and Compliance functions. From there, she went on to an Accountant/Payroll position at a small manufacturing company in New Jersey. This was followed by a Senior Accountant role at Aramark; a managed services industry leader based out of Philadelphia. Ashley is a Certified Fraud Examiner and has experience in many areas including Accounting, Internal Audit, Investigations, Compliance, Human Resources, Corporate Planning, and Payroll.
Daniel J. Miller, RPh
A strong advocate for the practice of pharmacy and a commitment to integrity and professionalism in business practices. Dan assists individuals and various pharmacy and financial groups understand the nuances of pharmacy practice and the business ramifications. He has been in retail pharmacy for 39 years working with Thrift Drug, Eckerd Drug, Brooks Eckerd Drug, and Rite Aid Corporation. He has worked at all leadership levels from pharmacy manager, district manager, regional pharmacy manager, vice president of pharmacy operations, senior vice president of pharmacy operations, and senior vice president of pharmacy regulatory affairs. As a senior level executive at the Rite Aid Corporation for over 10 years, his oversight was expansive from providing insights in expanded clinical services for pharmacists, developing efficiencies and improving quality assurance of prescriptions through strategic automation, assuring regulatory compliance in 33 states of operation, to initiating sustainability programs for the company.
Dan is a licensed registered pharmacist in Pennsylvania, Texas, and Florida. He is a certified immunizer supporting his local community. He holds a Bachelor of Science degree in Pharmacy from Duquesne University. Currently, the President/CEO of Miller Pharmacy Consulting LLC assisting in providing expertise in pharmacy operations, pharmacy regulatory affairs, clinical services, and executive mentorship. Dan is on the Duquesne University Pharmacy Advisory Board.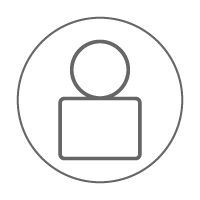 Michele Breon
Michele has been in charge of creating excellent customer experiences at different firms in Central Pennsylvania for over 20 years. She is now the voice of Breon & Associates PC and will be the first to interact with our clients. Michele also helps with many other aspects of firm administration including managing our offices, marketing and planning & coordinating our training events. Michele graduated from Harrisburg Area Community College with a degree in Travel & Tourism.
Every member of our team is committed to our core principles of candid advice, clear communication, technical excellence, and personalized service.
Breon & Associates and Prussman Goss Form Strategic Alliance to Boost Accounting Services Throughout Pennsylvania & Beyond
Two highly reputable CPA firms, Breon & Associates, centered in Harrisburg, and Prussman-Goss, located in Wyomissing and Ephrata, have announced a strategic alliance that will enhance and elevate their accounting, tax, and litigation support services. The two firms plan to share resources and expertise seamlessly to reach more clients, helping them improve business efficiency, plan strategically and eliminate unnecessary losses. The alliance will emphasize litigation support, a specialty service the firms regularly provide for larger, publicly held companies. Yet, even if their talent and experience can "take the firm national," the partners are still committed to offering small-town, personalize service.
Michael Breon, President of Breon & Associates, started building his firm after a long career serving in various roles in both public and private companies as well as in public accounting. His experience and professional skills help him provide clients with valuable insights. Mikes' credentials include being a Certified Public Accountant as well as a Certified Fraud Examiner (CFE), Certified Internal Auditor (CIA) and a Chartered Global Management Accountant (CGMA). He believes the synergy between the two firms will be a boon for his business and individual clients. "The alliance means significantly expanded tax service for our clients. Given what PG brings to the table, my firm will now be able to tackle much more complex tax work and detailed tax planning." Mike also covets the expertise PG has in business valuations and anticipates being able to offer more extensive service in this key area.
For their part, Lee Prussman and David Goss see clear advantages to the relationship with Breon. "Mike's reputation in the Harrisburg area is stellar," says Lee, himself a CPA with more than 35 years of experience. "What he's got going is years of experience for major accounting houses across a variety of industries. Mike's knowledge is vast, but he deals with clients on an immediate, personal level." David concurs. Like Mike, David is a Certified Public Accountant and Certified Fraud Examiner, but he's also certified in Financial Forensics. "Industry specific knowledge and insights, coupled with a desire to help people do better. It's a great combination."
The principals have worked together informally for a number of years providing litigation support for private law firms and law enforcement and managing complex tax cases. All principals have significant skills related to internal audit, as well as fraud prevention, detection and investigation. Each side owns a separate company dedicated to exposing internal fraud and other malfeasance. For Breon, that company is Pertrolance, LLC; for Prussman-Goss, it's North American Forensic Accounting, PC. "Forensics and fraud detection/prevention are enormously important today," David Goss stresses. "Businesses are surviving on very thin margins these days and simply can't afford to have cash walk out the door. We can identity where the losses are coming from and essentially plug the hole."
Mike Breon has focused a tremendous amount of his professional energy on rooting out fraud and training professionals to do likewise. Partnering with Prussman-Goss is going to "put our antifraud activity on steroids," and "let us provide robust litigation support to many more large companies who need trustworthy assistance in this crucial, specialty area." Breon believes that "Together, our experience is unsurpassed in the greater central PA marketplace, and if fact, is in demand throughout the country. This strategic alliance is going to provide really robust resources for businesses that truly want to improve efficiency and gain a greater understanding of how processes influence profits."
Contact Breon & Associates in Harrisburg for trustworthy business accounting services
Breon & Associates can prepare, compile, review, and audit financial statements for a wide range of organizations throughout Pennsylvania. When you need documents for internal purposes or to obtain credit, you can count on our candor and professionalism. With offices in Harrisburg and North Central PA, Breon & Associates provides business, accounting and tax services throughout Pennsylvania. Call us at 1-888-516-8476 or 717-273-8626, or contact one of our offices online to schedule an appointment.
Harrisburg Office:
415 Market Street, Suite #205
Harrisburg, PA 17101
Camp Hill Office:
3461 Market Street, Ste 101
Camp Hill, PA 17011
Ephrata Office
901 Dawn Avenue, Suite A
Ephrata, PA 17522
Wyomissing Office
4 Park Plaza, Lower Level
Wyomissing, PA 19610