Harrisburg Accounting Pros Help Retailers Boost Their Success
Knowledgeable CPAs show merchants how to gain an edge in a competitive environment
These days, retailers are feeling tremendous external pressures, despite increasing consumer demand. Local retailers used to be secure within their limited orbit, as long as they responded to consumer demand and provided friendly service. But today, all retail is global, so Mom 'n' Pop have to compete with the corporate giants, most notably Amazon, even on Main Street. This increased outside competition has forced retailers to become more innovative, responsive, and nimble, all of which relies on accurate information. At Breon & Associates, we help retailers access vital information through accounting cleanups, outsourced accounting services, financial statements, and other highly professional services. We even help retailers protect themselves against fraud and build a positive organizational culture that allows them to recruit and retain qualified and ethical workers. If you want to boost your bottom line through greater efficiency, let Breon & Associates show you how.
Claiming your share of the e-commerce boom
Even if you are primarily a brick-and-mortar retailer, you need to bolster your business with a robust internet presence, so your online gains can offset the decline in walk-in trade. IBISWorld notes that e-commerce has grown 14 percent annually for the five years up to 2019 and is projected to grow annually by 10 percent over the next five years. The key factors for e-commerce success, according to IBISWorld are:
Ability to control stock on hand
Having a loyal customer base
Ability to quickly adopt new technology
Provision of superior after-sales service
These are areas where accounting services from Breon & Associates can truly help. We give retailers the tools to improve their inventory and purchasing processes and to guard against employee theft of merchandise. We also provide ethics training that can improve the performance of your customer-facing employees for superior service. In a world where "branding, branding, branding" has replaced "location, location, location," we provide the insights that help you build a brand that inspires customer loyalty.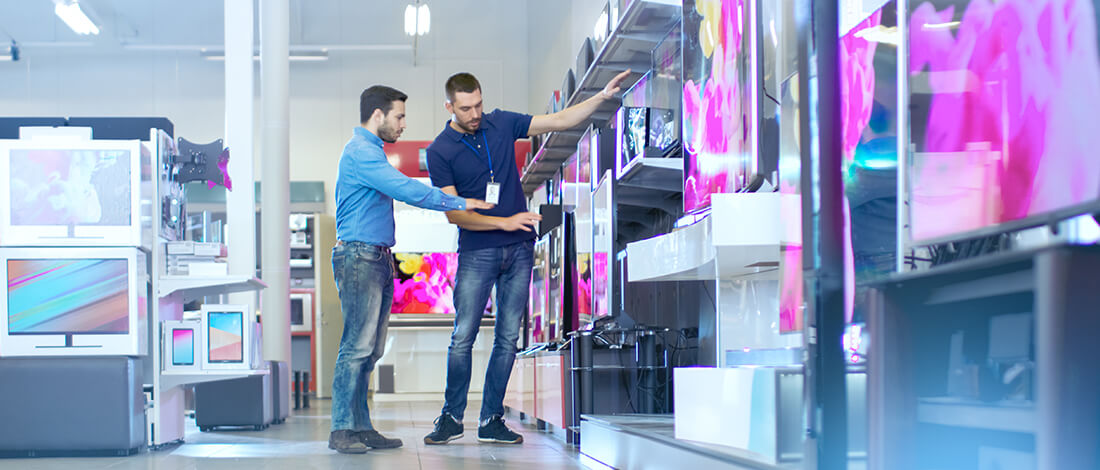 Breon & Associates has the prescription for drug store success
Our associates have extensive experience in the pharmacy space, so we have industry specific insights that deliver a competitive edge. We understand the challenges of:
Compliance
Reimbursement rates
Supply chain management
Rising wages
We can help you improve your internal processes, so you exercise greater control over your stock, cash flow and debt. This also reduces the risk of losses from fraud and waste, preserving precious resources you can then use to attract and retain qualified help that allows you to offer superior service, which is a key differentiator in this retail area.
Detail-oriented accounting services help convenience stores stay nimble
Convenience stores have enjoyed 2.0 percent annual growth for the previous five years, and IBISWorld projects this sector to grow annually by 1.4 percent over the next five years. These shops have, according to IBISWorld "withstood fierce competition by offering convenience, value and a variety of fresh and healthy products." Because convenience stores operate on a small scale, they are better able "adapt to changing environments and consumer preferences." One example of this adaptation is the shift from relying on tobacco products as a profit item to meeting consumer demand for quick, easy and healthy meal options.
Of course, adaptation requires information. You have to know at a glance which items are flying off the shelf and which are gathering dust. Relying on intuition or impression is not enough. Breon & Associates can help improve your inventory and procurement processes to keep you nimble. By helping you reduce expenditures for items that don't move, you improve your cash flow and relieve some of the pressure from rising prices and wages.
This page highlights just some of the advantages retailers can gain by consulting the knowledgeable professionals at Breon & Associates. To help boost your store's bottom line, give us a call today.
Contact our Harrisburg CPAs to learn how we can help your retail business
Breon & Associates helps retailers build better businesses on location and online. If you want your store to run at peak efficiency and avoid unnecessary losses, we are the CPA firm to see. Call us at 1-888-516-8476 or 717-273-8626, or contact one of our offices online to schedule an appointment.
Harrisburg Office:
415 Market Street, Suite #205
Harrisburg, PA 17101
Camp Hill Office:
3461 Market Street, Ste 101
Camp Hill, PA 17011
Ephrata Office
901 Dawn Avenue, Suite A
Ephrata, PA 17522
Wyomissing Office
3 Park Plaza, Suite 207
Wyomissing, PA 19610