Harrisburg CPAs Provide Vital Support for Nonprofit Corporations
Helping organizations meet the challenges of operating charities in the present age
For charities in the United States, these are truly the best of times and the worst of times. As the economy has re-ignited, corporations and individuals are better able to support nonprofits, but the need for social services seems to be overwhelming. Many charities, especially those that cater to youth, face potentially crushing liability for incidents that may go back decades, and all nonprofits face the increasing scrutiny about how they raise and spend their money. Finally, many charitable organizations are targets of fraud, even from within. If your organization is feeling the strain, Breon & Associates can provide vital assistance. We can pinpoint your vulnerabilities and provide the necessary insight for correcting weaknesses before problems emerge. If you have been a victim of fraud, we can provide the information you need to stop the theft and pursue the recovery of your losses.
Essential accounting services for nonprofits in PA
Breon & Associates works with a wide variety of charitable organizations to provide these necessary services:
Accounting and accounting cleanup — Well-kept books that accurately report donations, earnings and expenditures are vital for maintaining your reputation for thrift and efficiency in carrying out your mission. Our skilled professionals provide the excellent service you require.
Financial Statements — Reporting the results of operations to funding sources and donors is one of the primary reasons not for profits need financial statements. We can help by providing audits, reviews or compilations of your financial statements depending on the level of assurance needed.
Tax preparation — Although you are not required to pay taxes, you must file IRS Form 990, which is very complex. Any errors or discrepancies can threaten your nonprofit status. Our tax team helps you submit accurate filings that reflect well on your organization.
For all your accounting needs, Breon & Associates provides efficiency and accuracy, so you can confident in your stewardship of the mission you oversee.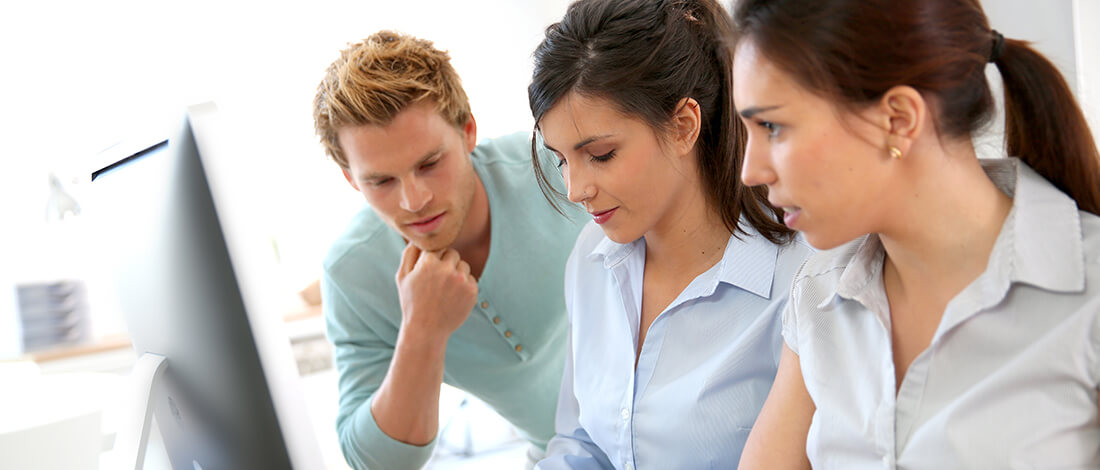 Why nonprofit organizations need advanced accounting services: Efficiency and ethics!
For nonprofit corporations, reputation is everything, and once your brand has been tainted, you may never recover. Reputation boils down to two major elements: professionalism and ethics. Professionalism reflects how well you do what you do. If your mission is to fight cancer, feed the homeless, mold underprivileged youth, or preserve your local history, donors want to know that you're actually doing it and getting good results. Ethics means you are honest, transparent, grateful for donor support, and law-abiding, especially when it comes to the rules and regulations governing nonprofit organizations.
Helping nonprofits achieve their mission goals honestly and effectively
Breon & Associates supports the work of nonprofits by helping them enhance efficiencies and maintain an ethical culture that prevents fraud against the organization and its donors. We conduct audits that allow you to spot:
Inefficiencies in how funds are raised
Inefficiencies in how services are provided
Waste of employee/volunteer time
Waste of resources
Abuse of expense reporting
Expenses not related to the organization's mission
Overpayments or duplicative payments
Misuse/misappropriation of funds
Lapses in compliance
We can also help you develop and implement an ethics program based on your organization's values. Ironically, nonprofits are very vulnerable to fraud against their organizations precisely because they are so well meaning. They trust that everyone who works or volunteers for the organization does so out of the goodness of their heart, so they must be trustworthy. This exposes the organization to fraud risks up to its highest-level employees, as well as crushing liability for the misconduct of workers the organization did not properly screen. Organizations that cater to children have learned an awful lesson in recent years about potential abuses. Yet, other organizations have been slow to realize that when they make themselves soft targets for fraud, they will inevitably attract fraudsters.
Our ethics program instruction helps your organization develop protocols for screening volunteers, hiring and promoting workers, communicating within and without the organization, and reporting and remedying conduct detrimental to the organization. When your employees and volunteers live the values of your organization, you create a culture that is consistent with the public image you want to promote. This is good for your reputation and your operations as well.
Contact our Harrisburg CPAs for nonprofit organization support
Breon & Associates helps nonprofits throughout Pennsylvania build efficiencies that support their good work. Call us at 1-888-516-8476 or 717-273-8626, or contact one of our offices online to schedule an appointment.
Harrisburg Office:
415 Market Street, Suite #205
Harrisburg, PA 17101
Camp Hill Office:
3461 Market Street, Ste 101
Camp Hill, PA 17011
Ephrata Office
901 Dawn Avenue, Suite A
Ephrata, PA 17522
Wyomissing Office
3 Park Plaza, Suite 207
Wyomissing, PA 19610