Harrisburg CPAs Aid Manufacturers Looking to Increase Efficiency
Improved process controls and anti-fraud measures can significantly boost performance
U.S. manufacturing struggled in the five years prior to 2018, contracting by 0.5 percent annually. Still, analysts had predicted that the rising economy and consumer demand would spur modest economic growth of about 1.5 percent annually for the next five years. However, in light of sweeping business tax cuts and punitive tariffs imposed on foreign manufactured goods in China and elsewhere, many analysts are revising their forecasts. Will we see a renaissance of American manufacturing? It's certainly too soon to say, but companies that emphasize efficiency, professionalism and ethics have the best chance to seize upcoming opportunities.
At Breon & Associates, we help small-to-medium sized manufacturers throughout Pennsylvania improve their processes and controls, so they maximize efficiency and reduce their exposure to preventable losses. Our highly professional accounting, auditing and anti-fraud services can help set you up for optimum success.
Abundant specialized experience in the food production industry
A number of our CPAs have worked extensively in the food production industry. For example, a few of our team worked at Hershey, enhancing the chocolate maker's processes at their plants. Michael Breon spent a good deal of time at an ice cream plant, during which he became certified in food safety.
External drivers are favorable for candy and ice cream manufacturing. With low unemployment and rising wages, the average American has a little more cash to spend on luxuries like desserts and sweets. But there are also challenges in these sectors:
Candy — Although almost universally accepted by consumers, this sector is saturated and highly competitive, making efficiency and distinctiveness key factors for success. The public will always have a sweet tooth, but tastes do change, and successful candy companies must be able to anticipate and respond in a timely manner to changes in consumer preferences. Candy demand is seasonal, so manufacturers must have reliable sources of ingredients to enable ramped up production for peak demand.
Ice cream — This longtime frozen favorite is feeling the heat; as consumers shift to healthier food options, manufacturers have responded with premium ingredients and greater flavor varieties. Because novelty sells, ice cream manufacturers must employ new and efficient technology that allows them to produce unique offerings, while lowering production and distribution costs. A guaranteed supply of ingredients is also vitally important.
By virtue of our years of experience, we can enhance any company's efforts at:
Food safety and sanitation
Inventory control
Production and production planning
Sales
Credit
Collections
Procurement
Our hands-on experience over many years empowers us to assist any Pennsylvania company engaged in food manufacturing.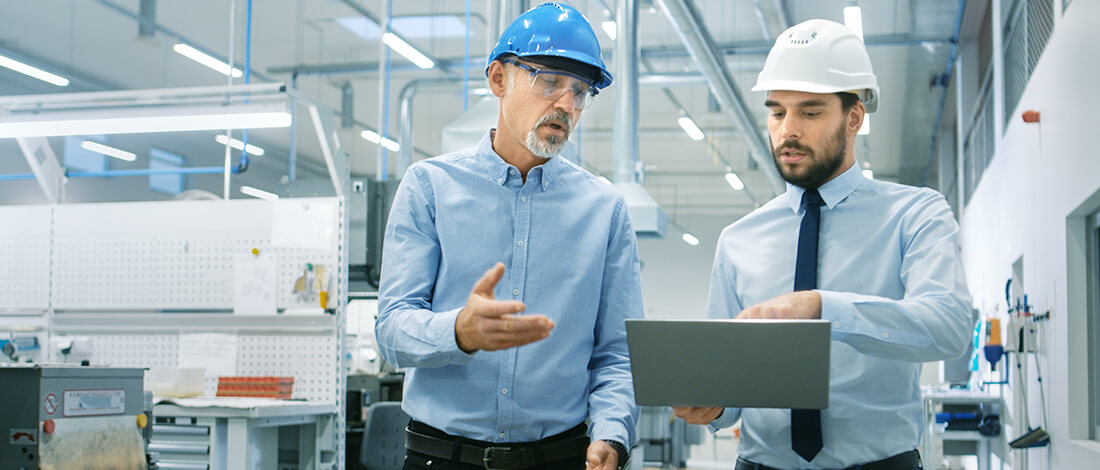 Essential accounting services for wood products manufacturers
External drivers look favorable for companies that produce wood products. Building and construction looks to grow at a good pace, increasing demand for lumber and furnishings. Since the timber boom of the mid-18th century, Central Pennsylvania has been an important supplier of wood for construction and furnishings. Yet, the boom did go bust, so manufacturers in the sector must avoid the mistakes of the past, including overproduction. For wood manufacturing to be successful, companies must have effective cost controls to ensure profitability. Certain products are labor intensive, so having efficient and trustworthy workers is vital. Wood manufacturing operates within a narrow profit margin, so economies of scale that cut unit production costs are essential. Breon & Associates can help your company accurately track data, so you can make correct decisions for your operations, boosting your bottom line.
Increased efficiencies and an ethical company culture for PA manufacturers
At Breon & Associates, our knowledgeable CPAs are also skilled auditors and experts in fraud prevention and detection. We thoroughly examine busy processes to uncover vulnerabilities. We assess your risk for losses due to inefficiency, waste, mismanagement, noncompliance and fraud. If you are operating within a narrow margin, our advanced accounting services can give you a bit more elbow room. We can also help you develop a people-centered approach to your corporate culture that builds worker loyalty and discourages harmful behaviors that damage your working environment and inflict preventable losses. With Breon & Associates at your side, you'll be ready to seize the opportunities presented by a rising economy.
Contact our Harrisburg CPAs for advice and services pertinent to manufacturing
Breon & Associates helps manufacturers build efficiencies and guard against preventable losses. If you want to protect your bottom line, we are the CPA firm to see. Call us at 1-888-516-8476 or 717-273-8626, or contact one of our offices online to schedule an appointment.
Harrisburg Office:
415 Market Street, Suite #205
Harrisburg, PA 17101
Camp Hill Office:
3461 Market Street, Ste 101
Camp Hill, PA 17011
Ephrata Office
901 Dawn Avenue, Suite A
Ephrata, PA 17522
Wyomissing Office
3 Park Plaza, Suite 207
Wyomissing, PA 19610