Knowledgeable Harrisburg CPAs Provide Resources for Law Firms
From due diligence on mergers to litigation support, our team empowers success
To a great extent, lawyers make their living by drawing up effective contracts and winning arguments. Both activities require experience and skill, but they also rely on pertinent, reliable, provable facts. If you have the numbers wrong, the contract you've drafted could be a liability for your client. The case you're trying to make in court could fall apart before your eyes. On the other hand, the right numbers, valuations, formulations, and insights into processes can fortify a transaction to the benefit of both parties. Clear, indisputable and comprehensible facts can undergird an argument to make your case irrefutable. For more than 25 years, the highly trained professionals at Breon & Associates have delivered dependable reports on a range of topics to support the work of our legal clients. If you need an audit, a risk assessment, assistance with a fraud investigation, or any other accounting service, Breon & Associates is the firm to rely on.
As the economy heats up, "that's more work for lawyers"
There may be some truth to the old joke that "Whenever anything goes wrong, that's more work for lawyers." But attorneys are very necessary during good times, such as our present economy. As we've come out of the Great Recession, there's been a greater demand for legal services due to increased economic activity. In fact, IBISWorld predicts that due to increased corporate activity, increasing mergers and acquisitions (M&As) as well as strength in initial public offerings (IPOs), corporate law firms will continue to enjoy steady revenues. Business formation will also provide opportunities for transactional firms, as will the rebounding real estate market and construction industries. Niche practices in high-growth sectors such as technology and healthcare will also be very busy.
So, how can you get the most out of this rosy scenario? By offering value to your clients. IBISWorld, which identifies 250 factors for business success, lists "Possession of accurate information" among the top five factors for law firms. In their words, "Information presented in court can make or break a case. Whether through witness testimony or reliable bookkeeping records, it is crucial to possess accurate information." That's where Breon & Associates comes in.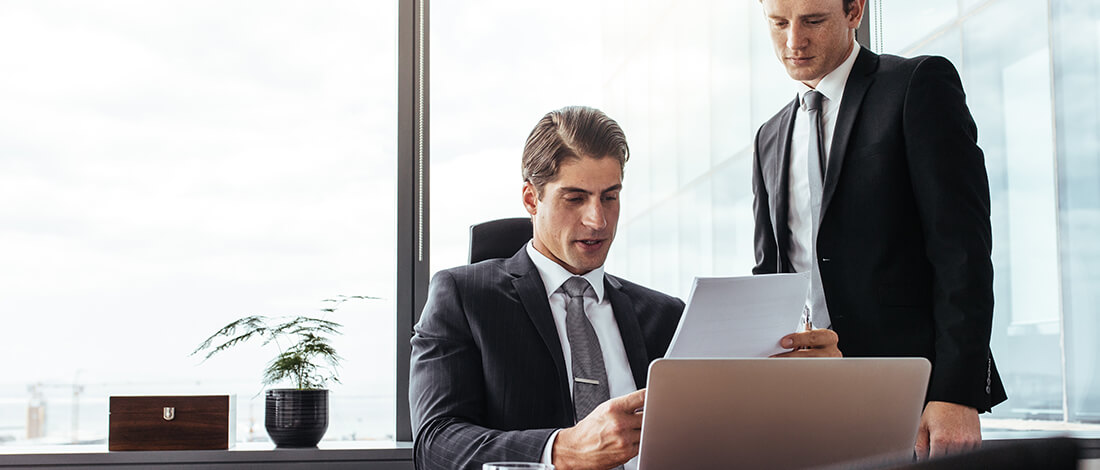 Accounting that goes a step beyond to support legal services
Breon & Associates supports attorneys in their transactional and litigation efforts in a variety of ways. Here is a necessarily short list of highlights:
Risk assessments — You have a business client that is exposing itself to various risks due to lax controls of business processes, questionable ethics, regulatory noncompliance. You need the data to support your case for tightening up the ship. We can provide a variety of audits to reveal areas of exposure.
Regulatory compliance — You recommend that a business client design a compliance program to shield the company from liability for noncompliance under the Federal Sentencing Guidelines. Our team can provide a program and the training.
Litigation support — Whether you are attempting to prove negligence or calculate damages, our team can deliver a report that is factually accurate and easily comprehensible.
M&A due diligence — If you represent one of the companies involved in a merger or acquisition, we can assist by evaluating the books & records or performing tasks such as asset observations.
Investigations — If you suspect a business client is the victim of internal fraud, we have the tools and the experience to uncover the evidence. Because of our extensive experience with investigative techniques such as interviewing, we can also provide substantial support when it comes to other types of internal investigations such as sexual harassment.
With Breon & Associates, you get a team of qualified experts in various fields, such as forensic accounting and fraud investigation, who have a proven record of success working with law firms on a range of issues.
Contact our Harrisburg CPAs for support for your legal services
Breon & Associates helps attorneys engaged in business transactions and litigation throughout Pennsylvania. We can produce the accurate and reliable information you need to deliver greater value for your clients. Call us at 1-888-516-8476 or 717-273-8626, or contact one of our offices online to schedule an appointment.
Harrisburg Office:
415 Market Street, Suite #205
Harrisburg, PA 17101
Camp Hill Office:
3461 Market Street, Ste 101
Camp Hill, PA 17011
Ephrata Office
901 Dawn Avenue, Suite A
Ephrata, PA 17522
Wyomissing Office
3 Park Plaza, Suite 207
Wyomissing, PA 19610